Meet The Wedding Bands
Both of Rodney's wedding bands have prestigious contracts to supply entertainment to the market leading Galgorm Resort and Spa hotel. Providing music in their restaurants, bars and as part of their package weddings.
The Coves – Wedding Band
The Coves are a lively 4 piece band made up of Guitar, Banjo, Mandolin, Bass Drum and 3 vocalists. styled on the popular band 'Mumford and Sons' with a touch of contemporary irish fusion thrown in, we've folked and bluegrassed up Bruno Mars, Lynrd Skynrd and Adele as well as sticking to classics of the genre such as Springsteens American Land and Garth Brooks' Baton Rouge.
Check out The Coves video here
---
"You need to see these guys in action to appreciate how they get the crowd going…. Absolutely awesome night's craic!"
Neil McVeigh, Starling Entertainments
---
The Mentors – Wedding Band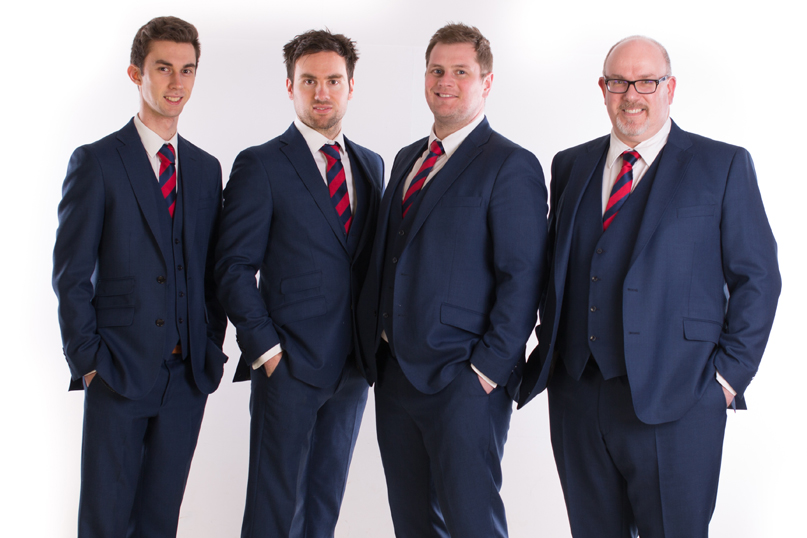 The Mentors are a lively 4 piece band playing all the classics from through the decades to the present day. The set up is 2 guitars, bass, drums, keys and vocals.
This is a fascinating eclectic mix of four music teachers coming together to fuse all their individual skills together to form a great sound with unrivalled musical skill.
They absolutely love what they do and getting out there playing to a captive audience is what they feel it is all about.
Check out The Mentors video here
---
Thank you so much to you and your band (The Mentors) for playing at our wedding and for The Coves who stayed on and played at the after party. I couldn't recommend you highly enough to all brides and grooms.
We danced and sang literally all night and its thanks to you!
Aisling  Canavan
---